Insulating Pole Barns & Other Ag Buildings
Saskatchewan Insulation Services
Insulating your Farm Buildings Saves Money
Pole Sheds, Barns, Outbuildings, Quonsets and Garages
Insulation is important. It separates indoor and outdoor elements. Keeping the heat out when it is hot … and in when it is cold.
Being comfortable in whatever building you are working in on the farm is important. Working long hours is hard enough. Make your life easier and manageable. 
Uncontrolled air flow can create moisture and condensation. Which leads to deterioration. Rust, mold, and mildew to valuables stored in buildings.
Greener Solutions can provide comfort to any building and help save costs on your energy bills.
With the proper insulation, you can add years to your structures and protect all of the valuables inside. Adding heaters to your workspace is only half the battle. If the workspace is not properly insulated, it's like trying to heat a space with the overhead door open.
Spray foam insulation
Blown-in Attic Insulation
Roof Coatings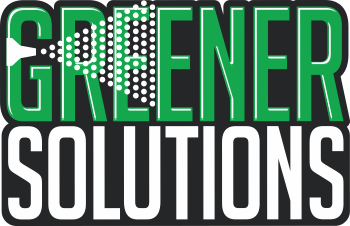 Spray Foam
Insulation Services
Residential Spray Foam
Commerical Spray Foam
Agricultural Spray Foam
Blown In
Insulation Services
Attic Insulation
Garage Insulation
Shop Insulation
Out Building Insulation
SAVE MONEY AND EXTEND BUILDING LIFE
A well-insulated building will reduce energy costs as much as two thirds. Insulation also protects the building's structure and the contents inside. Water and rust are 2 major culprits to metal. Even snow blowing through holes or cracks in the building will eventually melt and cause water to drip or ruin other items.
In the construction of agricultural buildings or with existing buildings, heat loss is expensive. So is replacing tools and equipment. A well-insulated farm building will protect the building and make it more comfortable to be inside and work inside these buildings.
Greener Solutions can help insulate most any building on your farm.
Shops
Barns
Storage Buildings
Dairy Rooms
Sheds & Pole Sheds
even your Home.
Leaky Roof?
Do you have buildings on the farm that have leaky roofs? Is it ruining the building? Do you have to move equipment around to prevent from being leaked on?
Typical Spray Coating Applications
New Roof Applications
Existing Roof Retrofit
Leak Protection
Heat Loss Prevention
Direct to Metal Waterproofing
Slope-to-Drain Upgrades
Roof Spray Coating Features & Benefits
Exceptionally Tough Membrane
Fast System Installation
VOC / Odour Free
Green Product
Seamless Installation
Spray-In-Place Flashing
Instant Dry
Variable Thicknesses
Smooth or Textured Finish
Aluminized Additive to Resist Discolouration
5, 10, 15 Year Warranties Available
Add Insulation. Stop Leaks. Protect Your Suff.
Save money by adding more insulation to your home and farm buildings.
Add waterproofing to your roofs and metal buildings.
Greener Solutions has 2 office in Saskatchewan and services all four corners of the province.
Greener Solutions for your Home, Business and Agriculture needs.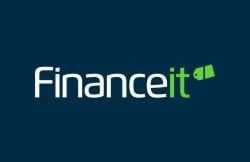 Greener Solutions offers Financing
We've partnered with Finance-It to offer you affordable monthly payment options. The application process only takes a few minutes and you'll find out if you're approved in seconds.
Finance-It uses bank-level encryption to protect your personal information. Finance-It also provides a fair and transparent experience.
With no prepayment penalties or hidden fees.