Contact GREENER SOLUTIONS INSULATION
What is the cost of spray foam insulation?
SASKATOON & REGINA INSULATION COMPANIES
AGRICULTURE, COMMERCIAL & RESIDENTIAL INSULATION
Contact Greener Solutions
Greener Solutions serves all of Saskatchewan. We provide insulation services to:
farms, ranches and any agricultural building,
commercial buildings, new and renovations
homes, garages and other outbuildings
With 2 offices in Saskatchewan. One in Regina and one in Outlook, we are set up to work anywhere in the province.
To contact us, please use any of the options in the right margin. If you would like a quote for insulation, please use our quote form.
What is the cost of Spray Foam or Blown-In Insulation?
The cost of installing either spray foam or blown-in insulation will have many variables.
From the size of the building to the age of the building and how it was constructed. This is why one of our estimators will need to come to your location to properly quote.
We might be able to provide a rough estimate, but please note that the price may change if the details we created the estimate from are substantially different than the actual measurements of the project.
The benefits of Spray Foam Insulation?
Not only does Icynene spray foam insulate your home, it air seals too, contributing to increased energy efficiency and lower heating and cooling bills. When you insulate with spray foam, you'll experience many benefits including these five:
improved indoor comfort
lower monthly heating and cooling costs
the improved energy efficiency of HVAC equipment
quieter spaces to live, work, rest and play in
reducing the ability of allergens and pollutants to enter the home
Spray foam insulation is the ideal choice for insulating your home and buildings. Spray foam outperforms traditional insulation in all seasons. Proper insulation provides a level of indoor comfort year-round.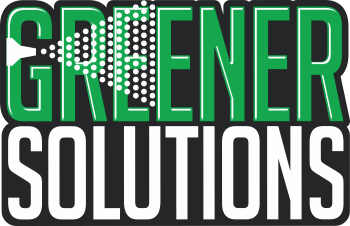 CONTACT US
Please use any of the methods below to reach out to us.
SEND US AN EMAIL
Use the form below to contact Greener Solutions Insulation. All fields are mandatory. We just want to make sure we have all of the information we need to assist you.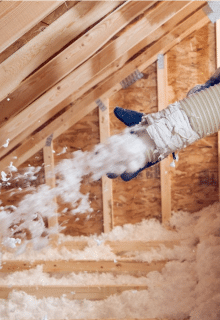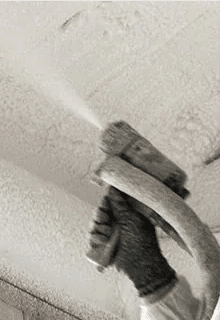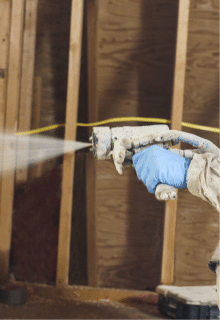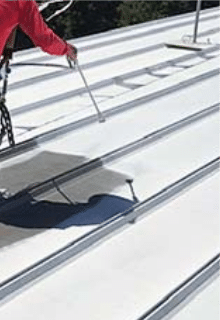 INSULATION PRICING
What does spray foam cost?
This is the most often-asked question we receive when people are looking for spray foam insulation.
First of all, this is not an easy question to answer. There are many questions we would need to be answered. Even more, we may need to visit your location for a visual inspection.
As with most services, the cost of spray foam insulation depends on many variables. Variables such as:
What type of spray foam insulation do you need?
Is it new construction or renovation?
Do we have easy access to the area?
Do we need to mask off areas to prevent overspray?
Is the area in the basement, main floor, 2nd floor, ceilings?
Do we need scaffolding?
What type of building is it?
Is it 2 x 4 or 2 x 6 construction?
Not to mention, we won't know
Quantity of foam/insulation
How much labour is needed
Type of foam (open cell or closed cell)
What area of the province is the project in?
We are not trying to dodge the question. As you can see there are a lot of variables. We can provide a rough estimate, but the price may change once we are on-site and see the area requiring insulation.
Break down your Insulation project into smaller, manageable payments with financing.
We've partnered with Finance-It to offer you affordable monthly payment options. The application process only takes a few minutes and you'll find out if you're approved in seconds.
Financeit is the effortless, mobile-friendly way to pay for large purchases in low installments.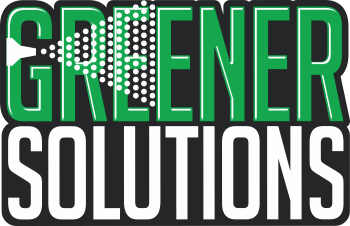 Greener Solutions Spray Foam is properly suited for all types of spray polyurethane foam insulation jobs.
From pole barns, shops, and quonsets to storage tanks, commercial buildings or even crawl spaces it is the proven best solution for you.
Sprayfoam & Blown-In Insulation
Greener Solutions provides services in Sprayfoam and Blown-in Insulation.
We service all areas in Saskatchewan.
Saskatoon & Regina Insulation Company
Spray Foam Insulation & Blown-In Insulation
We've partnered with Finance-It to offer you affordable monthly payment options. The application process only takes a few minutes and you'll find out if you're approved in seconds.
Finance-It uses bank-level encryption to protect your personal information. Finance-It also provides a fair and transparent experience.

Copyright © 2023 Greener Solutions Insulation Companies Regina & Saskatoon