Lift Driveways, Sidewalks, Patios, Steps and more
Raise your sunken concrete slabs with polyurethane foam
Concrete Slab, Sidewalk & Driveway Lifting Services
RESIDENTIAL | COMMERCIAL & AGRICULTURAL
Serving all of Saskatchewan. Border to border.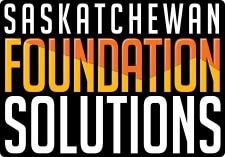 Driveway, Sidewalk, Step, Patio Lifting & Levelling
Prevent injuries and make your property safe for you and anyone on your property
Greener Solutions offers concrete lifting/jacking with Polyurethane Foam
Do you have any concrete on your property that has sunk, or is cracked or is lifting? It might be able to be fixed by lifting the concrete. Lifting concrete with foam injection.
When concrete is cracking, chances are the earth below is starting to shift or worse, eroding away. Once a large enough void is below your concrete, it will crack more and sink into the void.
Polyurethane Foam can be injected below the concrete to fill that voide and lift the concrete, stairs or sidewalk.
Greener Solutions Concrete Lifting
Services in Saskatchewan
Lift Sidewalks
Level Steps
Lift & Level a Patio
Lift Driveways
Level Shop Floors
A quicker, more cost-effective choice for lifting concrete / cement
SIDEWALKS   DRIVEWAYS   STEPS   PATIO SLABS  GARAGE SLABS
When compared to concrete replacement, the process of raising concrete with foam is inexpensive.
It is also exponentially faster than replacing concrete. Repaired areas are ready within minutes to be utilized, as they were intended. Polyurethane's ease of material process and clean-up are some distinct advantages over traditional mudjacking with grout.
How Does Foam Jacking Work?
Our foam uses the concrete slab itself to deliver the foam to raise the concrete.

A ⅝" hole

is drilled

through the slab into the subgrade. A tapered delivery port

is installed

into the ⅝" hole.

The injection gun

is connected

to the port. The injection gun delivers the polyurethane foam through the port and slab.

Expansion of the material occurs within seconds, compressing loose soils and raising concrete.

A series of small holes are drilled into the sunken area of concrete.

Foam (Polyurethane) is pumped into the void below the concrete. This foam then lifts the concrete to a level position with the other area.

The holes are then patched. Because the foam sets within minutes, the area lifted can be used almost immediately.
CONCRETE FOAM LIFTING IS LESS OBTRUSIVE COMPARED TO MUDJACKING
What size hole is needed for Mudjacking vs Spray Foam Concrete Lifting?
A feature of polyurethane / spray foam concrete lifting.
The end result. Spray Foam concrete pad lifting uses a smaller hole. Polyurethane foam utilizes a hole that is only 3/8" (or smaller). Compared to mudjacking holes that run between 1" and 2".
That will make the end results more attractive. Especially in the residential market, is a smaller injection hole.
Why is my driveway sinking?
Do you have a patio that has cracked and sunk?
Is your sidewalk around the house leaning towards the house?
Is the first step into your house higher than it should be?
It doesn't have to be that way.
Uneven concrete, Cracks or Sunken sections to driveways and patios are a
real hazard for both you and your house guests.
Poorly
Compacted Fill Soil
During the construction of a driveway, patio, or sidewalk or home. The soil is most often spread out or moved around to level the area. to achieve the desired grade level. If a new concrete slab is poured on top of this loosely compacted soil.
Then slab settlement is more likely to occur. As the fill soil underneath the slab compresses and settles, empty space is created. With nothing left to support it, the concrete breaks, cracks, and settles into the empty space.
Soil Moisture Content Changes
Cycles of wet and dry seasons have a direct effect on the soil underneath the concrete slab. When soil types like clay get wet, it holds onto the water and expands in size. Then. when the soil becomes dry due to drought conditions. Soil begins to shrink.
Tree roots drawing valuable soil moisture can also cause the soil to lose moisture. Thus creating empty space under the slab, resulting in uneven and cracked concrete.
Soil Washout Under the Concrete Slab
Water caused by plumbing leaks, erosion, large rains, and more. Water always finds the path of least resistance. As this water moves underneath your concrete slab, it can wash away the soil. Soil that is supporting the weight of the concrete.
As this process re-occurs again and again. The amount of soil present underneath the concrete slab will disappear. The concrete slab will begin to sink because there is not enough soil to support the weight of the slab.
Add Insulation. Stop Leaks. Lift Concrete.
Save money by adding more insulation to your home and buildings.
Lift cracked concrete sidewalks, driveways and more.
Add waterproofing to your roofs and metal buildings.
Greener Solutions has 2 office in Saskatchewan and services all four corners of the province.
Greener Solutions for your Home, Business and Agriculture needs.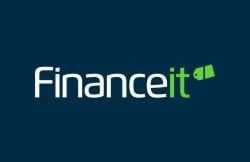 Greener Solutions offers Financing
We've partnered with Finance-It to offer you affordable monthly payment options. The application process only takes a few minutes and you'll find out if you're approved in seconds.
Finance-It uses bank-level encryption to protect your personal information. Finance-It also provides a fair and transparent experience.
With no prepayment penalties or hidden fees.