Spray Foam & Blow In Insulation Services
Providing insulation services all across Saskatchewan
Environmental Benefits of Spray Foam Insulation
Greener Solutions uses spray foam free of formaldehyde that does not release emissions in order to protect the surrounding environment. Foam improves the air quality in your home freeing you from exposure to contaminants, allergens or other health risks. Just as we care about the safety of the environment, we care about the safety of you and your family/employees.
Air moves in and out of a home through every crack and crevice. Approximately one-third of air infiltrates through walls, ceilings and floors and approximately 56% of the energy used in a typical residential setting is from heating and cooling. These numbers are drastically reduced by the use of spray foam.
What is the R-Value of Spray Foam Insulation?
The R-Value is a measure of how well an insulation product resists the flow of heat and cold through it.
Open cell foam has an R-Value of approximately 3.7 per inch and closed cell foam has an R-Value of approximately 7.0 per inch.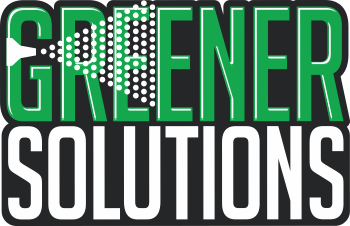 Spray Foam
Insulation Services
Residential Spray Foam
Commerical Spray Foam
Agricultural Spray Foam
Blown In
Insulation Services
Attic Insulation
Garage Insulation
Shop Insulation
Out Building Insulation
Spray foam is the most cost-effective solution to improve energy efficiency and comfort by sealing and insulating the shell of your home.
Closed Cell Spray Foam
At Greener Solutions Spray Foam we use closed cell spray foam.
The closed cell spray foam weighs in at 2 pounds per foot and is rigid. In closed cell spray foam, the blowing agent is trapped inside the closed cells to increase the R-Value of the foam. When sprayed, the two-part liquid expands about 30 to 40 times its size in a matter of seconds.
The general R-Value of most closed cell foams is 6 to 7 per inch. After 2 inches closed cell spray foam can be used as a vapor retarder. Closed cell foam creates an air seal and is an excellent choice for both indoor and outdoor projects.
The closed cell spray foam is very durable and has a tensile strength of about 25 pounds per square inch. Increase the strength of your building while investing in insulating your structure.
The Differences Between Open Cell and Closed Cell Polyurethane Spray Foam
Polyurethane spray foam is a growing and popular method of providing insulation. Polyurethane spray foam is now used for aspects of insulating a building. Including for insulation below concrete slabs. Insulation during and after construction. For around drafty windows and doors and to attic and crawl spaces.
The benefits of a spray foam, as opposed to other types of insulation. Including quick application and the ability to insulate hard to reach locations. As well as locations impossible to insulate with traditional methods and products.
There are two primary types of polyurethane spray foams, known as OPEN CELL and CLOSED CELLl.
They differ in densities and other aspects.
Closed Cell Polyurethane Spray Foam
Closed cell is the denser and more common of the two types of polyurethane spray foam. The common measurement system for foam resistance to heat flow (i.e., insulation) is a foam's "R-Value." Closed cell polyurethane foams have higher R-values than other types of foam, around 6.0 per inch, although some stronger ones have R-values of 7.14 per inch and higher. Closed cell foams feature better insulation because of this resistance, and are also more resistant to water degradation or penetration, which includes moisture build-up. Moisture can eventually attract bacterial growth, promoting mold, which can eat away at wood and compromise structural integrity. Preventing moisture migration can help greatly curb mold growth.
Closed cell foams are also dense enough to insulate air, preventing drafts and keeping in regulated temperatures. This density also prevents mold growth because temperature control can cut down on humidity, which spawns mold. In order to maintain their resistance, closed cell foams are usually dense and strong, and resemble solids when they fully form. This strength not only helps to insulate buildings and appliances but can also strengthen walls to which it is applied.
Open Cell Polyurethane Spray Foam
Open cell polyurethane spray foams are much less common because they were originally manufactured by only one company, and their R-values are much fewer than those of closed cell sprays. However, as their strengths were discovered, other companies began using them. Installation is similar to that of closed cells, but the effects are different.
Open cell foam sprays expand once applied, allowing them to be installed in hard to reach, out of the way nooks and crannies. This includes wall and ceiling cavities that can be difficult to seal with closed cell foams. The expansion feature will hermetically seal the area and provide proper insulation. However, the R-value of open-cell polyurethane spray foam is lower, in the 3.6 to 3.8 per inch range.
This means its heat resistance level is lower, which can cause insulation failures in extreme temperatures. Because open cell foam is still very dense, it provides good insulation. Open cell spray foam does not have water resistance, though, and its lower strength provides less support to walls. It is also more permeable to vapor and air, and lower noise frequency ranges.
Spray foam insulation for condensation control in metal buildings
Interest is growing in the use of spray foam for metal buildings or pole barns.
Condensation coming from the roof underside is a large concern for those with these kinds of buildings. The condensation can cause a variety of issues from irritating raindrops on your head to damage to expensive equipment.
This issue is caused by warm, moist air making contact with a cold surface. All standard pole barns either have a concrete floor or a dirt floor and this is where a lot the moisture enters your barn. Most concrete floors in metal buildings do not have a vapor barrier installed underneath them.
Without a vapor, barrier moisture is drawn from the dirt underneath and up through the concrete (known as stack effect). If a vapor barrier is not installed before the concrete is poured, that is no longer a viable solution to your condensation issues. Spray foam can stop condensation in its tracks keeping you and your equipment dry.
Spray foam insulation is not a DIY project.
Trust the pros at Greener Solutions with your next spray foam project.
Add Insulation. Stop Leaks. Protect Your Suff.
Save money by adding more insulation to your home and farm buildings.
Add waterproofing to your roofs and metal buildings.
Greener Solutions has 2 office in Saskatchewan and services all four corners of the province.
Greener Solutions for your Home, Business and Agriculture needs.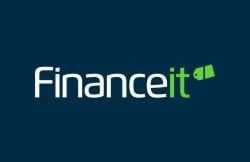 Greener Solutions offers Financing
We've partnered with Finance-It to offer you affordable monthly payment options. The application process only takes a few minutes and you'll find out if you're approved in seconds.
Finance-It uses bank-level encryption to protect your personal information. Finance-It also provides a fair and transparent experience.
With no prepayment penalties or hidden fees.