Radon Gas in the Home
Are you at risk of cancer from radon gas?
Radon gas is an odourless, tasteless and invisible gas
Radon rises from the ground. Ground that is saturated with uranium, thorium or radium. It can also be found in some building materials, including sandstone, concrete, brick, natural stone, gypsum, or granite – however, the amount of radon in these materials is normally insignificant, compared to the amount we breathe in every day. Some groundwater wells also contain radon.
Radon gas can enter your home through a crack in your foundation, walls or floors. The gas will rise through these cracks and collect in your home – if it is not ventilated well and is well insulated, radon gas can accumulate.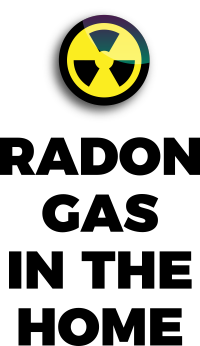 Testing your home for radon
Testing your home for radon gas is a simple task.
You can purchase a puck-like device that sits in your basement and samples the radon; after three months, it can be sent away for testing. You can also purchase a radon detector yourself, or have it tested by a professional.
There are some shorter-term radon tests out there; however, they are not recommended as radon gas does fluctuate, and a long-term test will provide more accurate results.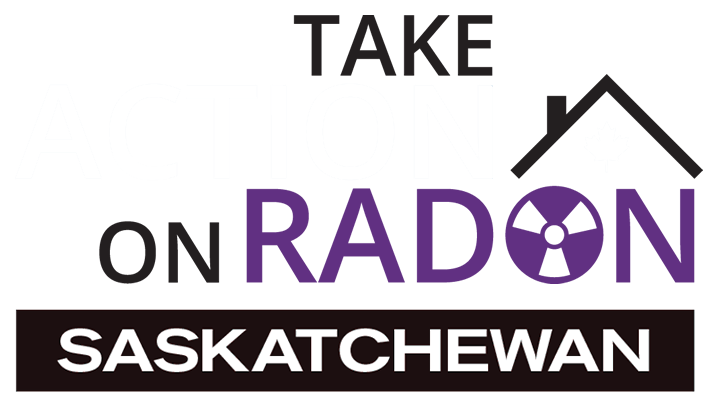 Radon is the second leading cause of lung cancer
We can help create an air barrier in your home with spray foam products.
Radon gas is everywhere
Radon is the result of uranium decay and is naturally present in the soil.
Once in its gaseous state, it can move through the soil to the surface. Outdoors, it is diluted and the concentration is too low to be harmful. It's when it accumulates in basements that radon can reach a harmful concentration.
How does Spray Foam help prevent Radon Gas?
Radon gas seeps into your home (or office) several ways,
Foundation Seams
Sump Pump Wells
Floor Drains
Cracks in Foundation Floors & Walls
Porous Foundation Floors & Walls
Water Supply and Sewage Pipes Entering Foundation
Spray Foam as part of an air barrier system helps reduce the risk of radon gas entry. Greener Solutions can certainly help, especially with new home construction. Before the concrete building slab is poured.
Be sure to ask your home builder for this service.
Home builders don't always think of these issues. Once the foundation and slab have been poured, then it is too late to add spray foam below the slab as a barrier to seal off ground penetrating gasses from entering the home.
Spray Foam for existing buildings
Currently, spray foam is not able to be applied under current concrete slabs. But technology is always changing. However, we are still able to help provide an air barrier on the interior foundation walls, including any cracks in floors and walls.
Saskatchewan is a hot spot for radon gas
"You can't see it, taste it or smell it, but radon gas can be dangerous to your health and it's prevalent in Regina. Radon is a natural radioactive gas that is found in many homes across Canada but Saskatchewan is a hot spot for it."

Sarah Wallace | CKOM
Radon is a known carcinogen
Based on the most recent IARC classification. While ongoing research provides new evidence of cancer potency. Also whether there is a safe threshold of exposure.
Potential lifetime excess cancer risk assumes exposure occurs at the same level. For 24 hours per day and for 70 years.
This is rarely true for any single individual. Using a standard set of assumptions allows us to provide a relative ranking. For known and suspected carcinogens.
Radon Levels in Saskatchewan
Radon Measurements in Saskatchewan by Health Region and City.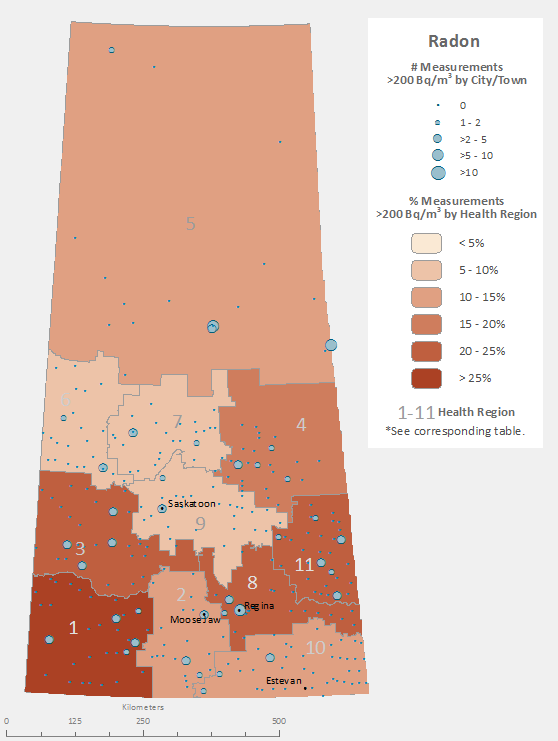 Radon gas enters the lungs where it breaks down further and emits "alpha particles". Alpha particles release small bursts of energy absorbed by nearby lung tissue. This results in lung cell death or damage.
Damaged lung cells have the potential to result in cancer when they reproduce. Cancers caused by radioactivity are by chance. Not everyone exposed to radon will develop lung cancer.
The time between exposure and the onset of the disease is usually many years.
Your risk of developing lung cancer from radon depends on a few factors. The concentration of radon in the air you breathe and the length of time you exposed.
How to test for Radon
Use a Radon Test Kit
The First Alert Radon Gas Test Kit checks your home or office for radon gas. A natural occurring, but dangerous gas.
The Easy Way to Check for Radon
The First Alert Radon Gas Test Kit includes everything you need to check for radon. Radon occurs in basements, drains, crawl spaces, and other areas below ground.
Simple Test Takes Minutes
Testing for radon should only take a few minutes and is safe and easy. Leave the radon sampler out at the lowest point in your home or office for two to four days. When finished, mail it immediately in the postage-paid envelope to the lab.
Includes Next Steps and Recommendations
The radon testing kit includes information on what to do if you do have a radon problem. As well on how to interpret the results of your test.
If results come back indicating the presence of radon. Please consider more comprehensive testing.
RADON RESOURCES
Links to more resources on Radon & Cancer
The only way to know the level of radon in your home is to measure it using a radon detection kit. Health Canada recommends measuring the radon in your home for at least three months, ideally during the fall or winter.