FINANCING AVAILABLE
Find out if you're approved in seconds. No obligation, no commitment.
Spray Foam & Blown-In Insulation Services
RESIDENTIAL | COMMERCIAL & AGRICULTURAL
Serving all of Saskatchewan. Border to border.
Regina SPRAY FOAM & BLOWN-IN Insulation
Add insulation to reduce your heating and cooling costs
Greener Solutions Spray Foam Insulation & Coatings
Spray Foam & Blown In Insulation Contractor
Servicing Regina, Saskatoon and all of Saskatchewan
A house that is not properly insulated or has cracks in the foundation costs more money to heat and cool.
Heat rises. Not having proper insulation in the attic of your home or garage is a major heat loss.
Time is money when you are a farmer/rancher and spray foam is a quick solution to your insulating needs. Greener Solutions can be in and out ensuring timelines are met, always. Our product is maintenance free and will continue to benefit your family for years to come. Choose the best investment for your business when you choose spray foam from Greener Solutions.
Some added benefits of applying spray foam to your structures include:
Beating the heat! We can reduce your energy costs by up to 50% with our products
Spray foam eliminates moisture problems and provides condensation control in your buildings
Adding spray foam increases the strength of your structure
Spray foam is a one-time investment
Spray foam is a preventative measure to protect your building from developing a pest problem
Other kinds of insulation, such as fiberglass batts and blankets, do not seal the irregular voids and allow air to pass through.
Save yourself the hassle of dealing with an insulation upgrade in the near future.
Condensation problems begin when warm, moist air comes in contact with a cold surface. A thermal break can stop condensation in its tracks.
Spray foam insulation seals every nook and cranny to provide an airtight seal.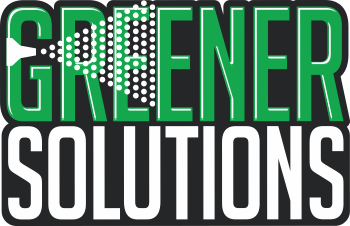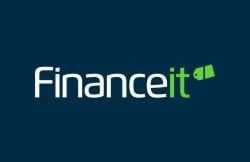 We've partnered with Finance-It to offer you affordable monthly payment options. The application process only takes a few minutes and you'll find out if you're approved in seconds.
Finance-It uses bank-level encryption to protect your personal information. Finance-It also provides a fair and transparent experience.
[njt-gpr location="103 Kennedy Crescent" place_id="ChIJj-YppsAeHFMRgKfjBU58s-o" review_filter="none" review_limit="5″ review_characters="20″ column="1″ cache="None" ]
How Does Spray Foam Insulation Work?
Spray foam expands between 30 and 120 times in volume as it is sprayed. It is an excellent solution for filling in even the smallest cracks, while fully adhering and providing a continuous, airtight seal.
Why Should You Choose Spray Foam Insulation?
The benefits of spray foam are endless. Whether your structure is agricultural, residential or
commercial choose the best investment with Greener Solutions.
Helps prevent mold, fungi and moisture by eliminating condensation build up
Reduction of the presence of allergens
Water and moisture resistant
Provides a seamless and maintenance free air barrier
Provides a sound barrier by absorbing sound vibration
Reduces heating and air conditioning costs
Supplies the highest R-Value per inch
Qualifies as a vapor barrier
Provides healthy living by improving indoor air quality
Reduces environmental impact
Does not shrink, settle or sag over time
Reduces drafts, cold and hot spots
Increases energy savings by up to 50% in residential and commercial buildings
Spray Foam Insulation
Spray foam insulation helps to seal small holes and reduces drafts. It will do the same when used as garage insulation, making your garage a more comfortable place and providing better insulation for your home. Spray foam insulation makes excellent sound insulation too, keeping out garage and outside noises.
Spray foam insulation will stop the cold and moisture and protect your belongings from cold air, frost and even water damage. Current fibreglass insulation will hold moisture and will lose a lot of its insulating capacity. In addition to the traditional places where insulation is applied, spray foam insulation is an excellent choice for insulating heating ducts, windows and crawl spaces.
Attic Blown-In Insulation
Blown-in attic insulation will increase the comfort of your home and provide you with savings on your utility bills. Our Saskatchewan winters can be long, cold and harsh.
With energy costs continually on the rise, Greener Solutions will increase the amount of insulation in your home, garage or cottage. Blown-in attic insulation is the most cost effective way to reduce your energy bills. Properly applied attic insulation will leave less work for your heating and cooling systems and increase the longevity of your shingles.
Enjoy a cooler home in the summer and a warmer home during the harsh winter.
Building? Renovating? Or just tired of being cold?
Ask us for a quote to add insulation to your home, business or farm.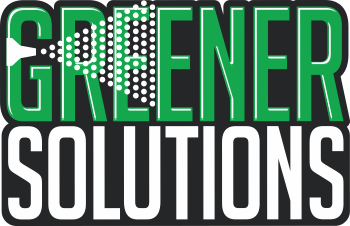 Spray Foam & Blown-In Insulation Regina
RESIDENTIAL | COMMERCIAL | AGRICULTURAL